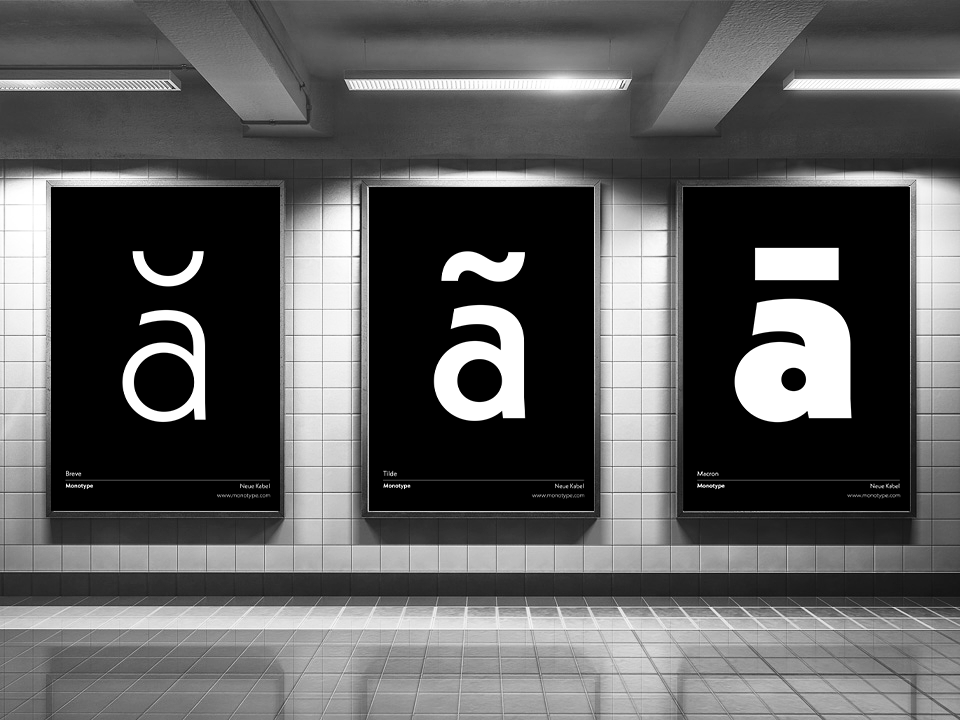 Monotype
Website & Touch Points
Motion Graphics & Graphic Design InDesign, Illustrator & After Effects // Web Design


Monotype set a live brief, choose one of their new typefaces that were due to be released and create a campaign to promote it. Neue Kabel was my chosen typeface and I compared it to brutalist architecture with its defining features.

I created a website to showcase the type, glyph chart and special characters. The leaflet and postcards were intended to be sent once purchased and I also created some advertisment to promote it to a wider audience.